I think that the Ford Edge & the factory original Ford Edge wheels are nice… I mean, it looks like a classy SUV even if it was made by Ford. It's based on the Ford CD3 platform that's been shared with the previous generation Mazda6.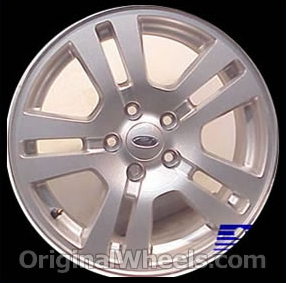 Out of all the three models, I think that the 2007 Ford Edge rims (left) are the nicest looking… I mean, if you were to ask me, that's the one that I'd pick. It's a 5-door SUV that has a 6-speed automatic transmission. I honestly don't understand how Ford is an American automotive company, but the Edge is assembled at their Oakville Assembly Complex in Oakville, Ontario… which is in Canada! It just doesn't make sense to me. Isn't that something like false advertising?
Earlier this year, they made a 2010 model that was hybrid & had OEM Ford Edge Rims equipped. This model is supposed to have & run on a new hybrid system that's been developed by Ford. I guess we have to wait until it comes out, right?
You're welcome,
Mykalanne.