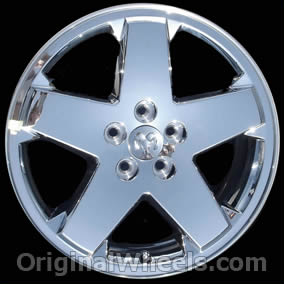 Would you think that the Caliber and the Dodge wheels that were on it were meant to replace the Dodge Neon? I mean, they look nothing alike… but I guess that's the point.
The car was released in 2006 as a 2007 model with OEM 2007 Dodge Caliber rims installed. This car originally has five doors, so I guess you can consider it was a hatchback or a station wagon. Even though it looks pretty big, it's roughly the same size as the Neon – maybe a little bit bigger; but it looks much bigger, right?
The Caliber has been recorded as one of the first modern Dodge-branded vehicles that have been for sale in different places like the European, Asian, and Australian markets. Here in North America, it was first shown in  on January 10, 2006 at the North American International Auto Show with OE Dodge Caliber rims.
Buy this car for me!
Mykalanne.