The Acadia shares the Lambda platform with the Chevrolet Traverse, Buick Enclave and Saturn Outlook – but the OE GMC rims are completely different. Have you seen the GMC Acadia rims? What about the 2009 GMC Acadia rims?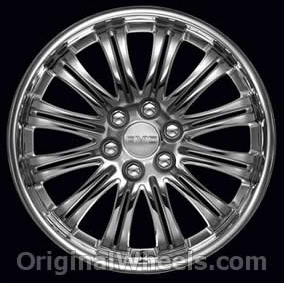 Nice, right?
The Acadia was first released and had first went on sale in December of 2006. In Canada, it went on sale in 2007; which isn't too far from when it came out. The crossover Acadia actually replaced three of the 7/8-passenger vehicles on the Pontiac-Buick-GMC dealership network! This included the GMC Safari Van, the  GMC Envoy XL/XUV, and the Pontiac Montana SV6 minivan.
Would you use it to replace something?
Mykalanne.