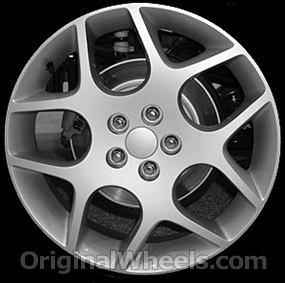 So here's the deal: it's known as the Dodge Neon with OEM Dodge wheels and Dodge Neon rims here in North America. In Canada, it's known as the Dodge SX 2.0 – which I think is a much cooler name than the "Neon"… but that's just me.
The car was branded as Chrysler in Japan, Europe, and Australia. It was manufactured to replace the Dodge Shadow & the Plymouth Sundance. The two-door model of the Neon even replaced the Plymouth Laser! The car was offered in more than enough versions and more than enough configurations to fit everyone's needs.
Unfortunately, production ended in 2005 – but they went out with a bang: the 2005 Dodge Neon rims are nice and the best wheels that had ever come on the Neon.
Which model do you have?
Mykalanne.