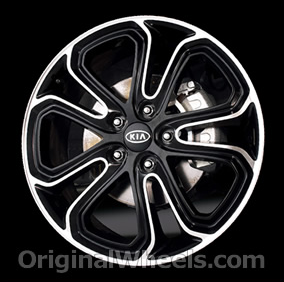 This is the car that I want – I can look at it and the Kia rims that come on it all dang day. I already did my research when it comes to how much I'd pay a month and even which OE Kia Soul rims I want on the car. The interest would be pretty high… but it's okay because I'd have my mom help me! It's the perfect plan!
I know, I over-prepare sometimes… but I think it's okay. Especially in this case; I mean, have you seen how nice the car is? If I had enough money for the down payment, I'd go to the dealership any day.
It was first shown at the 2008 Paris Motor Show with OE 2010 Kia Soul rims on it… since that was the year that it was going to be released. The Soul incorporates Kia's new corporate grille – it's known as the Tiger Nose.
I have no idea why they call it that,
Mykalanne.