Like-New Factory 1993 Cadillac Deville Wheels - Used OEM Rims
We Guarantee that all Wheels are Factory original and will arrive to your doorstep in like-new condition.
OEM 1993 Cadillac Deville Rims have a variety of options. See what's available in our photos below.
Listed in every image is whether the Cadillac Wheels are Aluminum Alloy, or Steel and if they are finished in Chrome, Silver or Machined.
Easily match your Stock 1993 Cadillac Deville Wheels exactly to what you need by reading over the details in every picture.
Questions about the Factory Original 1993 Cadillac Deville Wheels you're looking for can be answered by calling us Toll Free.
Find the size of your Cadillac Deville Wheels you will need by looking on the side wall of your tire. - Example = P235/75R15 is a 15" Rim.
Alloy Wheels
Wheel Part Number: #1646
1989-1993 Cadillac Deville
Size: 15" x 6", 5 Lug, 115mm Bolt Pattern
Finish: Available in Several Colors
Description: Used Original Standard Duty Alloy Rims (Lace Design)
Condition: Like-New

(Without Center Cap)
$150 Each
Call To Order
(800) 896-7467
Wheel Part Number: #4501
1990-1993 Cadillac Deville (Note: Used on Front or Rear)
Size: 15" x 6", 5 Lug, 115mm Bolt Pattern, 41mm Offset
Finish: Brushed Aluminum
Description: Used OEM Heavy Duty Alloy Wheels (Lace Design)
Condition: Like-New

(Without Center Cap)
$150 Each
Call To Order
(800) 896-7467
Wheel Part Number: #4502 REAR
1990-1993 Cadillac Deville (Note: Used on Rear only)
Size: 15" x 6", 5 Lug, 115mm Bolt Pattern, 53mm Offset
Finish: Brushed Aluminum
Description: Used Rear Factory Heavy Duty Alloy Wheel (Lace Design)
Condition: Like-New

(Without Center Cap)
$150 Each
Call To Order
(800) 896-7467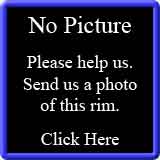 Wheel Part Number: #4503
1991-1993 Cadillac Deville
Size: 15" x 6", 5 Lug, 115mm Bolt Pattern
Finish: Available in Black or Silver
Description: Used 6 Spoke Factory Original Alloy Rims
Condition: Like-New

(Without Center Cap)
$160 Each
Call To Order
(800) 896-7467
Wheel Part Number: #4504
1991-1993 Cadillac Deville
Size: 15" x 6", 5 Lug, 115mm Bolt Pattern
Finish: Machined
Description: Used 14 Double Spoke OEM Alloy Rim
Condition: Like-New

(Without Center Cap)
$150 Each
Call To Order
(800) 896-7467
Wheel Part Number: #4505
1991-1993 Cadillac Deville
Size: 16" x 6", 5 Lug, 115mm Bolt Pattern
Finish: Machined
Description: Used 16 Spoke Original Alloy Wheel FWD
Condition: Like-New

(Without Center Cap)
$150 Each
Call To Order
(800) 896-7467
Wheel Part Number: #4513
1993-1995 Cadillac Deville
Size: 15" x 6", 5 Lug, 115mm Bolt Pattern
Finish: Chrome
Description: Used 40 Spoke Factory Alloy Wheels FWD
Condition: Like-New

(Without Center Cap)
Steel Wheels
Wheel Part Number: #8002
1991-1993 Cadillac Deville
Size: 15" x 6", 5 Lug, 115mm Bolt Pattern
Finish: Painted
Description: Used 20 Hole Factory Steel Wheel FWD
Condition: Like-New


$75 Each
Call To Order
(800) 896-7467
Wheel Part Number: #8027
1991-1993 Cadillac Deville
Size: 15" x 6", 5 Lug, 115mm Bolt Pattern
Finish: Painted
Description: Used 20 Hole Original Steel Wheel
Condition: Like-New


For Hubcaps & Center Caps please visit the "Hubcaps" link at the top of this page
Hubcaps.com (800) 826-5880
OriginalWheels.com
Phone Hours: Monday-Friday 8:00 am to 5:00 pm (Pacific Time)
5611 Kimball Court Suite B, Chino California 91710 (800) 896-7467 / (909) 606-0555
FAQ
|
Winter Rims
|
Articles
|
Free Advice
|
Privacy Policy
|
Sitemap