Like-New Factory 2007 Cadillac DTS Wheels - Used OEM Rims
Our Guarantee to you is the sale of Factory Original wheels that will arrive to your location in like-new condition.
Photos placed below depict the selection of OEM 2007 Cadillac DTS Rims available for the vehicle.
Specifically listed in every image is whether the Cadillac Wheels are Aluminum Alloy, or Steel and if they are finished in Chrome, Silver or Machined.
Extra information about the Stock 2007 Cadillac DTS Wheels is also available in the pictures, that way you can easily find the exact rim you need.
For any questions or concerns, please do not hesitate to call us Toll Free about the Factory Original 2007 Cadillac DTS Wheels you're looking for.
Easily determine the size of your Cadillac DTS Wheels you will need by looking on the side wall of your tire. - Example = P235/75R15 is a 15" Rim.
Alloy Wheels
Wheel Part Number: #4074
2006-2011 Cadillac DTS
Size: 18" x 7.5", 5 Lug, 115mm Bolt Pattern
Finish: Chrome
Description: Used 10 Spoke OEM Alloy Rim
Condition: Like-New

(Without Center Cap)
Wheel Part Number: #4075
2006-2011 Cadillac DTS
Size: 18" x 7.5", 5 Lug, 115mm Bolt Pattern
Finish: Chrome
Description: Used 20 Spoke Factory Alloy Rims
Condition: Like-New

(Without Center Cap)
Wheel Part Number: #4600A
2006-2007 Cadillac DTS (Note: Without Ledge in Pocket)
Size: 17" x 7", 5 Lug, 115mm Bolt Pattern
Finish: Machined
Description: Used 7 Spoke Original Alloy Wheel
Condition: Like-New

(Without Center Cap)
Wheel Part Number: #4600B
2006-2007 Cadillac DTS (Note: With Ledge in Pocket)
Size: 17" x 7", 5 Lug, 115mm Bolt Pattern
Finish: Machined
Description: Used 7 Spoke Original Alloy Wheel
Condition: Like-New

(Without Center Cap)
Wheel Part Number: #4601
2006-2007 Cadillac DTS (Thru VIN 7U155309)
Size: 17" x 7", 5 Lug, 115mm Bolt Pattern
Finish: Chrome
Description: Used 7 Spoke Factory Alloy Wheels
Condition: Like-New

(Without Center Cap)
Wheel Part Number: #4602
2006-2007 Cadillac DTS (Thru VIN 7U127316)
Size: 17" x 7", 5 Lug, 115mm Bolt Pattern
Finish: Chrome
Description: Used 9 Spoke Factory Original Alloy Rims
Condition: Like-New

(Without Center Cap)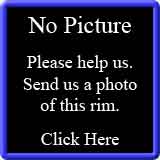 Wheel Part Number: #4603
2006-2008 Cadillac DTS
Size: 17" x 8", 8 Lug, 115mm Bolt Pattern
Finish: Chrome
Description: Used 7 Spoke OEM Alloy Rim
Condition: Like-New

(Without Center Cap)
Wheel Part Number: #4604
2006-2007 Cadillac DTS
Size: 18" x 7.5", 5 Lug, 115mm Bolt Pattern
Finish: Machined
Description: Used 9 Spoke Factory Alloy Wheel
Condition: Like-New

(Without Center Cap)
Wheel Part Number: #4605
2006-2007 Cadillac DTS (Thru VIN 7U128110)
Size: 18" x 7.5", 5 Lug, 115mm Bolt Pattern
Finish: Chrome
Description: Used 9 Spoke OEM Alloy Rims
Condition: Like-New

(Without Center Cap)
Wheel Part Number: #4620
2007-2008 Cadillac DTS (From VIN 7U127317)
Size: 17" x 7", 5 Lug, 115mm Bolt Pattern
Finish: Chrome
Description: Used 9 Spoke Factory Original Alloy Rim
Condition: Like-New

(Without Center Cap)
Wheel Part Number: #4621
2007-2011 Cadillac DTS (From VIN 7U128111)
Size: 18" x 7.5", 5 Lug, 115mm Bolt Pattern
Finish: Chrome
Description: Used 9 Spoke Original Alloy Wheels
Condition: Like-New

(Without Center Cap)
Wheel Part Number: #4635
2007 Cadillac DTS (From VIN 7U130524)
Size: 17" x 7", 5 Lug, 115mm Bolt Pattern
Finish: Silver
Description: Used 7 Spoke Factory Alloy Wheel
Condition: Like-New

(Without Center Cap)
Wheel Part Number: #4636
2007 Cadillac DTS (From VIN 7U155310)
Size: 17" x 7", 5 Lug, 115mm Bolt Pattern
Finish: Chrome
Description: Used 7 Spoke OEM Alloy Rim
Condition: Like-New

(Without Center Cap)
For Hubcaps & Center Caps please visit the "Hubcaps" link at the top of this page
Hubcaps.com (800) 826-5880
OriginalWheels.com
Phone Hours: Monday-Friday 8:00 am to 5:00 pm (Pacific Time)
5611 Kimball Court Suite B, Chino California 91710 (800) 896-7467 / (909) 606-0555
FAQ
|
Winter Rims
|
Articles
|
Free Advice
|
Privacy Policy
|
Sitemap