Like-New Factory 2009 Cadillac DTS Wheels - Used OEM Rims
We provide Original Factory Wheels that will arrive to your location in Immaculate condition, Guaranteed!
Options for the OEM 2009 Cadillac DTS Rims are displayed in photos below.
All image also include the Stock 2009 Cadillac DTS Wheels type and finish, as well as extra information that will make the matching of your rims simpler.
If you need any further assistance with the Factory Original 2009 Cadillac DTS Wheels you're looking for, just call us Toll Free.
Look at the side wall of your tire to find the size of your Cadillac DTS Wheels you will need. - Example = P235/75R15 is a 15" Rim.
Alloy Wheels
Wheel Part Number: #4074
2006-2011 Cadillac DTS
Size: 18" x 7.5", 5 Lug, 115mm Bolt Pattern
Finish: Chrome
Description: Used 10 Spoke OEM Alloy Rim
Condition: Like-New

(Without Center Cap)
Wheel Part Number: #4075
2006-2011 Cadillac DTS
Size: 18" x 7.5", 5 Lug, 115mm Bolt Pattern
Finish: Chrome
Description: Used 20 Spoke Factory Alloy Rims
Condition: Like-New

(Without Center Cap)
Wheel Part Number: #4618
2008-2011 Cadillac DTS
Size: 17" x 7", 5 Lug, 115mm Bolt Pattern
Finish: Machined and Silver
Description: Used 9 Spoke Original Alloy Wheels
Condition: Like-New

(Without Center Cap)
Wheel Part Number: #4619
2008-2009 Cadillac DTS
Size: 17" x 7", 5 Lug, 115mm Bolt Pattern
Finish: Chrome
Description: Used 9 Spoke Factory Alloy Wheel
Condition: Like-New

(Without Center Cap)
Wheel Part Number: #4621
2007-2011 Cadillac DTS
Size: 18" x 7.5", 5 Lug, 115mm Bolt Pattern
Finish: Chrome
Description: Used 9 Spoke Original Alloy Wheels
Condition: Like-New

(Without Center Cap)
Wheel Part Number: #4644
2008-2011 Cadillac DTS
Size: 18" x 7.5", 5 Lug, 115mm Bolt Pattern
Finish: Chrome
Description: Used 7 Spoke OEM Alloy Rims
Condition: Like-New

(Without Center Cap)
Wheel Part Number: #4651
2009-2011 Cadillac DTS
Size: 17" x 7", 5 Lug, 115mm Bolt Pattern
Finish: Cladded Chrome
Description: Used 9 Spoke Factory Original Alloy Rim
Condition: Like-New

(Without Center Cap)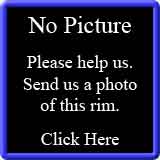 Wheel Part Number: #4652
2009-2011 Cadillac DTS
Size: 17" x 8", 8 Lug, 115mm Bolt Pattern
Finish: Chrome
Description: Used Factory Original Alloy Wheels
Condition: Like-New

(Without Center Cap)
Wheel Part Number: #4658
2009-2011 Cadillac DTS
Size: 17" x 7", 5 Lug, 115mm Bolt Pattern
Finish: Chrome
Description: Used 9 Spoke Original Alloy Wheel
Condition: Like-New

(Without Center Cap)
For Hubcaps & Center Caps please visit the "Hubcaps" link at the top of this page
Hubcaps.com (800) 826-5880
OriginalWheels.com
Phone Hours: Monday-Friday 8:00 am to 5:00 pm (Pacific Time)
5611 Kimball Court Suite B, Chino California 91710 (800) 896-7467 / (909) 606-0555
FAQ
|
Winter Rims
|
Articles
|
Free Advice
|
Privacy Policy
|
Sitemap