Like-New 1995 Dodge Van Wheels - Used 1995 Dodge Van Rims
All Wheels are Guaranteed to arrive in Immaculate condition unless otherwise stated.

The pictures displayed below are all models of Factory Original 1995 Dodge Vans Wheels and OEM 1995 Dodge Van Rims.

All pictures will specify if the 1995 Dodge Van Wheels or Dodge Rims are Aluminum Alloy, Steel, Chrome, Silver or Brushed.

We display the details needed for you to match your Stock 1995 Dodge Van Wheels and 1995 Dodge Vans Rim exactly.
If you have any questions about the 1995 Dodge Vans Wheels or 1995 Dodge Van Rims you need, please call us Toll Free.
To determine your wheel size you will need to look on the side wall of your tire. - Example = P235/75R15 is a 15" Rim.
Alloy Wheels
Wheel Part Number: #2044
1994-2001 Dodge Van
Size: 15" x 7", 5 Lug, 5.5" Bolt Pattern
Finish: Silver
Description: Used 6 Spoke Factory Alloy Wheel
Condition: Like-New

(Without Center Cap)

Steel Wheels
Wheel Part Number: #1175
1987-1996 Dodge Van
Size: 16" x 6", 8 Lug, 6.5" Bolt Pattern
Finish: Available in Silver or Black
Description: Used 4 Hole Factory Steel Rim
Condition: Like-New



Wheel Part Number: #1240
1985-1999 Dodge Van
Size: 15" x 6.5", 5 Lug, 5.5" Bolt Pattern
Finish: Painted
Description: Used 4 Hole Factory Original Steel Wheels
Condition: Like-New



Wheel Part Number: #1494
1985-2003 Dodge Van
Size: 15" x 7", 5 Lug, 5.5" Bolt Pattern
Finish: Painted
Description: Used 4 Hole Original Steel Rims
Condition: Like-New



Wheel Part Number: #2022A
1993-2003 Dodge Van
Size: 15" x 7", 5 Lug, 5.5" Bolt Pattern
Finish: Silver
Description: Used 5 Hole Factory Styled Steel Wheel
Condition: Like-New

(Without Center Cap)
Wheel Part Number: #2022B
1994-2003 Dodge Van
Size: 15" x 7", 5 Lug, 5.5" Bolt Pattern
Finish: Chrome
Description: Used 5 Hole Factory Styled Steel Rim
Condition: Like-New

(Without Center Cap)

Wheel Part Number: #2059
1994-1997 Dodge Van
Size: 16" x 6.5", 8 Lug, 6.5" Bolt Pattern
Finish: Painted
Description: Used 4 Hole Factory Original Steel Wheels
Condition: Like-New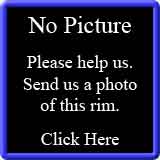 Wheel Part Number: #2276
1993-2003 Dodge Van
Size: 15" x 6.5", 5 Lug, 5.5" Bolt Pattern
Finish: Chrome
Description: Used 5 Hole Original Styled Steel Rim
Condition: Like-New

(Without Center Cap)

For Hubcaps & Center Caps please visit the "Hubcaps" link at the top of this page
Hubcaps.com (800) 826-5880
OriginalWheels.com
Phone Hours: Monday-Friday 8:00 am to 5:00 pm (Pacific Time)
5611 Kimball Court Suite B, Chino California 91710 (800) 896-7467 / (909) 606-0555
FAQ
|
Winter Rims
|
Articles
|
Free Advice
|
Privacy Policy
|
Sitemap