Toll Free 1-800-896-7467
OEM Factory Saturn Wheels & Rims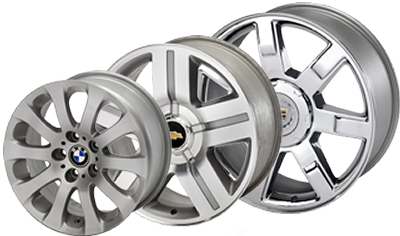 General Information
Choose your vehicle model to the right to view our selection of OEM or aluminum Saturn rims with photos of each style.

If you have trouble finding the correct wheels don't hesitate to give us a call at 1-800-896-7467.
All of our wheels are used but refinished to look like new.
Save money buying reconditioned rims instead of going to the dealership.
To determine the correct wheel size for your Saturn you will need to look on the side wall of your tire. - Example = P235/75R15 is a 15" Rim.
About OriginalWheels.com
We specialize in factory original rims for most consumer grade makes and models of vehicles. Whether you're looking for a rim for your truck, van, SUV, or car, we carry the alloy or steel wheel you are looking for.
Check out our Operation in this Short Video
Check out our Saturn Wheels on YouTube and give us a "Thumbs Up"!
OriginalWheels.com
Phone Hours: Monday-Friday 8:00 am to 5:00 pm (Pacific Time)
5611 Kimball Court Suite B, Chino California 91710 (800) 896-7467 / (909) 606-0555
Our Blog | Winter Rims | Articles | Free Advice | Sitemap