Is it just me, or do mostly all Buick models with OE Buick wheels on them look the same? Hmm. Here in North America, the production on this car & the Buick Regal wheels that went on it ended in 2004, but the manufacturing continued in the Chinese Market.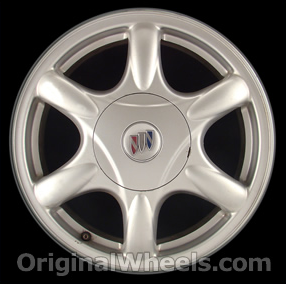 Back in 2002, the 2003 Buick Regal wheels and the rest of the Regal models were being made in China by GM Shanghai. This car has had pretty decent sales when it's sold as a large and somewhat luxurious car… even it was more expensive than the Regal version that was sold here in America.
The Regal replaced the Century in the lineup that Buick had in the Chinese market; even the engines were different!
So if the Regal with Factory Buick wheels was selling better in the Chinese market, would you buy it over there if you can or still buy it here?
Hmm,
Mykalanne.