I think that the LeSabre is a lot like the LaCrosse… just that the Factory Buick rims are somewhat different for each model. The LeSabre with Original Buick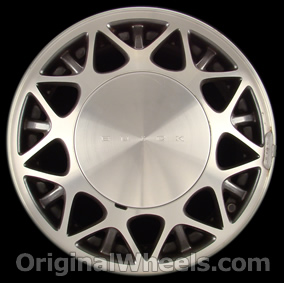 LeSabre rims was made from 1959-2005 by GM. For quite a while, the LeSabre was known as the "entry level" full-size model from Buick. It carried the lowest base price in the Buick lineup.
Before 1959, the "full-size Buick position" was held by the full-size Buick Special. The LeSabre replaced this car in 1959.
It first made its appearance in 1951 at the Le LeSabre Motorama show. It was available in a full line of body style… except from 1965-1969. During those years, it was a plain ol' station wagon. It's come a long way though, right? Compare the 1979 wheels to the 2004 Buick Lesabre rims – you can immediately tell a difference.
How cool,
Mykalanne.