When customers call to order their factory steel wheels, like the Suzuki Forenza rims , we usually have some miscommunication when it comes to the "holes" around the wheel.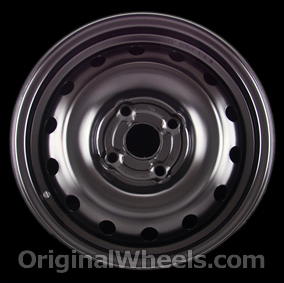 See, when you call and I ask you how many holes it has around the edge, I don't mean the lug holes… although I'm glad you know what holes are. On the #72688 for the Suzuki Forenza, you can see that that particular wheel has 14 holes around the edge & f–o–u–r lug holes. I thought I might just explain so that way when you call, things just go smoother & we help you locate your wheel as fast as we can; instead of getting into this whole thing about the holes on the wheel.
Some wheels along the original steel wheels are small, like the holes on the Suzuki Forenza wheels. Some are so big that they look as if they're hand holes, like some that go on Ford Trucks. OriginalWheels.com has the OE Steel Rims that you're looking for. Trust me.
Hope this helps,
Mykalanne.