---
Lug nuts are what your OEM rims need in order to stay on your vehicle. You don't want them to come off while driving! That would be… bad, to say the least. Unfortunately, manufacturers decided to make wheels with several different styles of lug nuts. If you're planning to purchase some wheels, you might have to take the lug nuts into consideration; if your original wheels had different lug nuts, then they may not fit the ones you're looking to buy.
Same wheel, different lugs?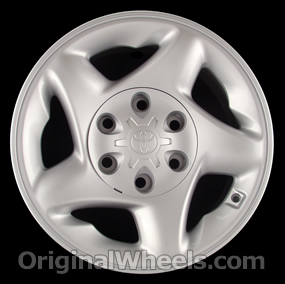 Take into consideration these Toyota stock wheels. This is part number 69395, but the same wheel is also part number 69418. Why does it have two different part numbers? Well, 69395 uses shank/mag style lugs, and 69418 uses acorn/tapered style lug nuts. Otherwise, it's pretty much the same wheel! Because of details like this, it's important to make sure you're getting the correct wheel and the correct lug nuts.
Let me give you a couple examples of mag and acorn lugs.
Shank/mag lugs
Both of these are examples of shank/mag lugs. Near the top of both of them, they have a flat part on them called a washer, which is what helps them stay on the wheels compatible for them. If you tried to replace these with acorn lugs… well, they're not going to fit properly, and they could fall off, as I've mentioned earlier. Please don't let something like that happen to you!
Acorn/tapered lugs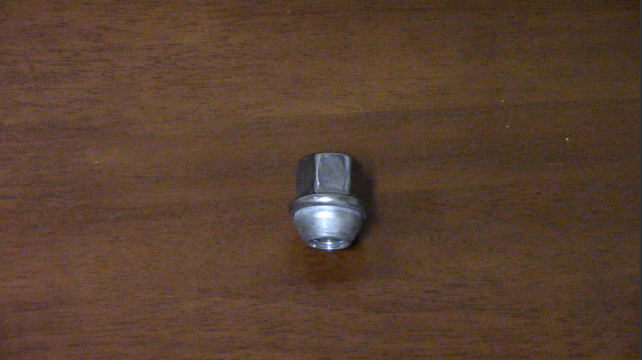 As the name implies, these lug nuts are tapered off at the end, in an acorn-like shape. These are used for wheels that have tapered seats in the lug nut holes.
Lug nuts that accept lug nut caps
Here's a lug that's technically considered an acorn. This particular type of lug nut, however, can accept a lug nut cap, which is just another way you can further customize your car! It's threaded on the inside to hold the wheel to the vehicle, and threaded on the outside to hold the cap to the lug nuts.
---
As we've already stated, there are many different kinds of lug nuts, but here are a few common ones! When browsing our site for OEM wheels, make sure to read the description to check if the wheels you're looking for require a certain kind of lug nut.
Remember that our wheels DO NOT come with lug nuts, nor do we sell lug nuts. Regardless, we hope this information was useful for you!
See you next week!
– Kathy
OriginalWheels.com