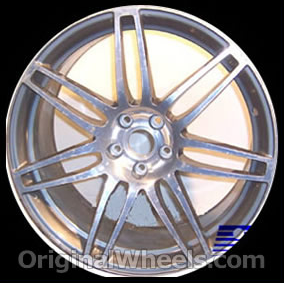 The Audi S8 & the Audi S8 wheels are pretty unique; if I do say so myself. For all of the years that it came out, in only had one standard alloy wheel, but what's wrong with that? The only difference is that the 2009 Audi S8 wheels are bigger than the OE wheels that came on the 2002 models.
The OEM Audi wheels that came on the 2007-2009 S8 models were sized at 20" x 9" and had a polished finish with 7 double spokes… which technically means that it had 14 spokes. When it was available from 2001-2003, the original Audi S8 wheels were only 18" and were just available in silver.
Both of these wheels can be chromed, but just prepare to pay a little more than usual. And expect for it to take longer for you to get.
Just saying,
Mykalanne.