Like-New Factory 2019 Alfa-Romeo 4C Wheels - Used OEM Rims
All Wheels are Factory Original and will arrive at your doorstep in like-new condition, Guaranteed!
There are a few options OEM 2019 Alfa-Romeo 4C Rims available for the vehicle which can be seen in our photos below. Use the details included to help you match your Stock 2019 Alfa-Romeo 4C Wheels exactly to what you need.
Images also specify if the Alfa-Romeo Wheels are Aluminum Alloy, or Steel and if they are finished in Chrome, Silver or Machined.
Need further assistance? Go ahead and give us a Toll Free call and we'd be glad to help with the Factory Original 2019 Alfa-Romeo 4C Wheels you're looking for.
It is important that we have the size of your Alfa-Romeo 4C Wheels. To find the size, look on the side wall of your tire. - Example = P235/75R15 is a 15" Rim.
Alloy Wheels
Wheel Part Number: OW58155A FRONT
2015-2019 Alfa-Romeo 4C
Size: 18" x 7", 5 Lug, 98mm Bolt Pattern
Finish: Black
OE: 68267943AA
Description: Used Factory 10 Spoke Alloy Front Rim
Condition: Like-New


Wheel Part Number: OW58155B FRONT
2015-2019 Alfa-Romeo 4C
Size: 18" x 7", 5 Lug, 98mm Bolt Pattern
Finish: Silver
OE: 68267942AA
Description: Used 10 Spoke Original Alloy Front Rim
Condition: Like-New


Wheel Part Number: OW58156A REAR
2015-2019 Alfa-Romeo 4C
Size: 19" x 8.5", 5 Lug, 98mm Bolt Pattern
Finish: Black
OE: 68267946AA
Description: Used OE 10 Spoke Alloy Rear Rim
Condition: Like-New


Wheel Part Number: OW58156B REAR
2015-2019 Alfa-Romeo 4C
Size: 19" x 8.5", 5 Lug, 98mm Bolt Pattern
Finish: Silver
OE: 68267945AA
Description: Used Stock 10 Spoke Alloy Rear Rim
Condition: Like-New


Wheel Part Number: OW58157A FRONT
2015-2020 Alfa-Romeo 4C
Size: 18" x 7", 5 Lug, 98mm Bolt Pattern
Finish: Dark Charcoal
OE: 68237424AA
Description: Used 5 Spoke/Hole Original Alloy Front Rim
Condition: Like-New


Wheel Part Number: OW58157B FRONT
2015-2020 Alfa-Romeo 4C
Size: 18" x 7", 5 Lug, 98mm Bolt Pattern
Finish: Silver
OE: 68237423AA
Description: Used Factory 5 Spoke/Hole Alloy Front Rim
Condition: Like-New


Wheel Part Number: OW58158A REAR
2015-2020 Alfa-Romeo 4C
Size: 19" x 8.5", 5 Lug, 98mm Bolt Pattern
Finish: Dark Charcoal
OE: 68237425AA
Description: Used Original Factory 5 Spoke/Hole Alloy Rear Rim
Condition: Like-New


Wheel Part Number: OW58158B REAR
2015-2020 Alfa-Romeo 4C
Size: 19" x 8.5", 5 Lug, 98mm Bolt Pattern
Finish: Silver
OE: 68237414AA
Description: Used Factory Original 5 Spoke/Hole Alloy Rear Rim
Condition: Like-New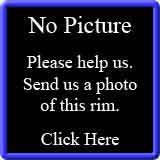 Wheel Part Number: OW58195 FRONT
2019 Alfa-Romeo 4C
Size: 17" x 7", 5 Lug, 98mm Bolt Pattern
Finish: Black
OE: N/A
Description: Used 5 Double Spoke Factory Alloy Wheel
Condition: Like-New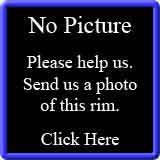 Wheel Part Number: OW58196 REAR
2019 Alfa-Romeo 4C
Size: 18" x 8", 5 Lug, 98mm Bolt Pattern
Finish: Black
OE: N/A
Description: Used 5 Double Spoke OE Alloy Wheel
Condition: Like-New


For Hubcaps & Center Caps please visit the "Hubcaps" link at the top of this page
Hubcaps.com (800) 826-5880
OriginalWheels.com
Phone Hours: Monday-Friday 8:00 am to 5:00 pm (Pacific Time)
325 W Main St. Ontario, California 91762 (800) 896-7467 / (909) 606-0555
Our Blog
|
Winter Rims
|
Articles
|
Free Advice
|
Privacy Policy
|
Sitemap