Like-New Factory 2020 BMW M2 Wheels - Used OEM Rims
We have a Guarantee for every wheel- it will arrive in like-new condition and it will always be an Original Factory unless otherwise stated.
You will find the many options of OEM 2020 BMW M2 Rims available for the vehicle displayed in pictures below.
We've also specified if the BMW Wheels are Aluminum Alloy, or Steel and if they are finished in Chrome, Silver or Machined.
Below are the details needed for you to match your Stock 2016 BMW M2 Wheels exactly to what you need.
If you would like any further information on the Factory Original 2020 BMW M2 Wheels you're looking for, call us Toll Free.
The size of your BMW M2 Wheels you will need is located on the side wall of your tire. - Example = P235/75R15 is a 15" Rim.
Alloy Wheels
Wheel Part Number: OW86089 FRONT
2018-2020 BMW M2
Size: 18" x 8.5", 5 Lug, 120mm Bolt Pattern, 27mm Offset
Finish: Silver
OE:
Description: Used Front 10 Spoke OEM Alloy Wheel
Condition: Like-New


Wheel Part Number: OW86092A FRONT
2019-2020 BMW M2
Size: 19" x 8.5", 5 Lug, 120mm Bolt Pattern, 27mm Offset
Finish: Silver
OE: 36102284907
Description: Used 5 Double Spoke Original Alloy Wheel
Condition: Like-New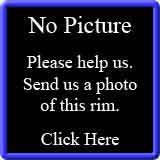 Wheel Part Number: OW86092B FRONT
2019-2020 BMW M2
Size: 19" x 8.5", 5 Lug, 120mm Bolt Pattern, 27mm Offset
Finish: Black
OE: 36102284907
Description: Used 5 Double Spoke Original Alloy Wheel
Condition: Like-New


Wheel Part Number: OW86093A REAR
2019-2020 BMW M2
Size: 19" x 9", 5 Lug, 120mm Bolt Pattern, 29mm Offset
Finish: Silver
OE: 36102284908
Description: Used 5 Double Spoke Original Alloy Wheel
Condition: Like-New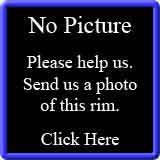 Wheel Part Number: OW86093B REAR
2019-2020 BMW M2
Size: 19" x 9", 5 Lug, 120mm Bolt Pattern, 29mm Offset
Finish: Black
OE: 36102284908
Description: Used 5 Double Spoke Original Alloy Wheel
Condition: Like-New


Wheel Part Number: OW86094A FRONT
2016-2020 BMW M2
Size: 19" x 9", 5 Lug, 120mm Bolt Pattern, 29mm Offset
Finish: Machined and Black
OE:
Description: Used Front 5 Double Spoke Alloy Wheel
Condition: Like-New


Wheel Part Number: OW86094B FRONT
2016-2020 BMW M2
Size: 19" x 9", 5 Lug, 120mm Bolt Pattern, 29mm Offset
Finish: Machined and Charcoal
OE:
Description: Used Front 5 Double Spoke Factory Alloy Wheel
Condition: Like-New


Wheel Part Number: OW86094C FRONT
2016-2020 BMW M2
Size: 19" x 9", 5 Lug, 120mm Bolt Pattern, 29mm Offset
Finish: Machined and Black with Tinted Clear
OE:
Description: Used Front 5 Double Spoke Factory Alloy Wheel
Condition: Like-New


Wheel Part Number: OW86095A REAR
2016-2020 BMW M2
Size: 19" x 10", 5 Lug, 120mm Bolt Pattern, 40mm Offset
Finish: Machined and Black
OE:
Description: Used Rear 10 Spoke OEM Alloy Rim
Condition: Like-New


Wheel Part Number: OW86095B REAR
2016-2020 BMW M2
Size: 19" x 10", 5 Lug, 120mm Bolt Pattern, 40mm Offset
Finish: Machined and Charcoal
OE:
Description: Used Rear 10 Spoke Original Alloy Wheels
Condition: Like-New


Wheel Part Number: OW86095C REAR
2016-2020 BMW M2
Size: 19" x 10", 5 Lug, 120mm Bolt Pattern, 40mm Offset
Finish: Machined and Black with Tinted Clear
OE:
Description: Used Rear 10 Spoke Original Alloy Wheels
Condition: Like-New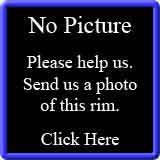 Wheel Part Number: OW86445 FRONT
2019-2021 BMW M2
Size: 19" x 9", 5 Lug, 120mm Bolt Pattern, 29mm Offset
Finish: Machined and Black with Smoke Clear Coat
OE: 36108093987
Description: Used 10 Split Spoke Original Alloy Wheel
Condition: Like-New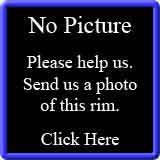 Wheel Part Number: OW86448 REAR
2019-2021 BMW M2
Size: 19" x 10", 5 Lug, 120mm Bolt Pattern, 40mm Offset
Finish: Machined and Black with Smoke Clear Coat
OE: 36108093988
Description: Used 10 Split Spoke Original Alloy Wheel
Condition: Like-New


For Hubcaps & Center Caps please visit the "Hubcaps" link at the top of this page
Hubcaps.com (800) 826-5880
OriginalWheels.com
Phone Hours: Monday-Friday 8:00 am to 5:00 pm (Pacific Time)
325 W Main St. Ontario, California 91762 (800) 896-7467 / (909) 606-0555
Our Blog
|
Winter Rims
|
Articles
|
Free Advice
|
Privacy Policy
|
Sitemap