Like-New 1995 Toyota T100 Wheels - Used 1995 Toyota T100 Rims
All Wheels are Guaranteed to arrive in Immaculate condition unless otherwise stated.

The pictures displayed below are all models of Factory Original 1995 Toyota T 100 Wheels.

All pictures will specify if the 1995 Toyota T 100 Wheels are Aluminum Alloy, Steel, Chrome, Silver or Brushed.

We display the details needed for you to match your Stock 1995 Toyota T 100 Rim exactly.
If you have any questions about the 1995 Toyota T 100 Rims you need, please call us Toll Free.
To determine your wheel size you will need to look on the side wall of your tire. - Example = P235/75R15 is a 15" Rim.
Alloy Wheels
Wheel Part Number: OW69305
1993-1996 Toyota T100 (CAUTION: Acorn & Shank Style Lug Nuts Used)
Size: 15" x 7", 6 Lug, 5.5" Bolt Pattern
Finish: Machined and Silver
Description: Used 4 Double Spoke 4x4 OEM Alloy Rims
Condition: Like-New

(Without Center Cap)
Wheel Part Number: OW69325
1993-1998 Toyota T100 (CAUTION: Acorn & Shank Style Lug Nuts Used)
Size: 15" x 6", 6 Lug, 5.5" Bolt Pattern
Finish: Machined and Silver
Description: Used 6 Spoke 4x2 OEM Alloy Wheel
Condition: Like-New

(Without Center Cap)
Steel Wheels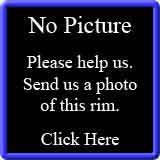 Wheel Part Number: OW69202A
1993-1995 Toyota T100
Size: 15" x 6", 6 Lug, 5.5" Bolt Pattern
Finish: White
Description: Used Factory Original Steel Rim
Condition: Like-New


Wheel Part Number: OW69202B
1993-1995 Toyota T100
Size: 15" x 6", 6 Lug, 5.5" Bolt Pattern
Finish: Natural Finish
Description: Used Factory Steel Rims
Condition: Like-New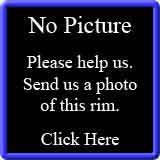 Wheel Part Number: OW69319A
1993-1996 Toyota T100
Size: 15" x 7", 6 Lug, 5.5" Bolt Pattern
Finish: Painted
Description: Used 7 Spoke 4x4 Original Styled Steel Wheel
Condition: Like-New


Wheel Part Number: OW69319B
1993-1996 Toyota T100
Size: 15" x 7", 6 Lug, 5.5" Bolt Pattern
Finish: Chrome
Description: Used 7 Spoke 4x4 Factory Styled Steel Wheels
Condition: Like-New


Wheel Part Number: OW69323
1993-1998 Toyota T100
Size: 15" x 6", 6 Lug, 5.5" Bolt Pattern
Finish: Silver
Description: Used 6 Spoke 4x4 Original Styled Steel Rim
Condition: Like-New


Wheel Part Number: OW69338
1995-1998 Toyota T100
Size: 15" x 7", 6 Lug, 5.5" Bolt Pattern
Finish: Chrome
Description: Used 7 Spoke 4x4 Factory Styled Steel Rims
Condition: Like-New


For Hubcaps & Center Caps please visit the "Hubcaps" link at the top of this page
Hubcaps.com (800) 826-5880
OriginalWheels.com
Phone Hours: Monday-Friday 8:00 am to 5:00 pm (Pacific Time)
325 W Main St. Ontario, California 91762 (800) 896-7467 / (909) 606-0555
Our Blog
|
Winter Rims
|
Articles
|
Free Advice
|
Privacy Policy
|
Sitemap