Like-New Factory 2011 Audi Q7 Wheels - Used OEM Rims
For your satisfaction and better quality assurance, we Guarantee that every rim sold by OriginalWheels.com is a Factory Original that will also arrive to your destination in like-new condition.
Finding a match to your Stock 2011 Audi Q7 Wheels has been made easy! Just use our photos and details below to get exactly what you need.
All images will also specify if the Audi Wheels are Aluminum Alloy, or Steel and if they are finished in Chrome, Silver or Machined.
Please call us Toll Free if you need any further information on the Factory Original 2011 Audi Q7 Wheels you are interested in.
Keep the size of your Audi Q7 Wheels handy! Look for the dimensions on the side wall of your tire. - Example = P235/75R15 is a 15" Rim.
Alloy Wheels
Wheel Part Number: #58802
2007-2013 Audi Q7
Size: 18" x 7.5", 5 Lug, 130mm Bolt Pattern, 53mm Offset
Finish: Silver
Description: Used 7 Spoke Factory Original Alloy Rims
Condition: Like-New

(Without Center Cap)
Wheel Part Number: #58803
2007-2013 Audi Q7
Size: 18" x 8", 5 Lug, 130mm Bolt Pattern, 56mm Offset
Finish: Silver
Description: Used 7 Spoke OEM Alloy Wheel
Condition: Like-New

(Without Center Cap)
Wheel Part Number: #58804A
2007-2013 Audi Q7
Size: 18" x 8.5", 5 Lug, 130mm Bolt Pattern, 58mm Offset
Finish: Bright Sparkle Silver
Description: Used 5 Double Spoke Original Alloy Rim
Condition: Like-New

(Without Center Cap)
Wheel Part Number: #58804B
2007-2013 Audi Q7
Size: 18" x 8.5", 5 Lug, 130mm Bolt Pattern, 58mm Offset
Finish: Charcoal Grey
Description: Used 5 Double Spoke Original Alloy Rims
Condition: Like-New

(Without Center Cap)
Wheel Part Number: #58805
2007-2013 Audi Q7
Size: 19" x 8.5", 5 Lug, 130mm Bolt Pattern, 62mm Offset
Finish: Silver
Description: Used 7 Spoke Factory Alloy Rim
Condition: Like-New

(Without Center Cap)
Wheel Part Number: #58806A
2007-2013 Audi Q7
Size: 20" x 9", 5 Lug, 130mm Bolt Pattern, 60mm Offset
Finish: Chrome
Description: Used 5 Double Spoke Original Alloy Wheels
Condition: Like-New

(Without Center Cap)
Wheel Part Number: #58806B
2007-2013 Audi Q7
Size: 20" x 9", 5 Lug, 130mm Bolt Pattern, 60mm Offset
Finish: Charcoal
Description: Used 5 Double Spoke Original Alloy Wheels
Condition: Like-New

(Without Center Cap)
Wheel Part Number: #58833
2009-2013 Audi Q7
Size: 19" x 8.5", 5 Lug, 130mm Bolt Pattern, 62mm Offset
Finish: Silver
Description: Used 5 Triple Spoke Factory Alloy Wheel
Condition: Like-New

(Without Center Cap)
Wheel Part Number: #58834
2007-2015 Audi Q7
Size: 20" x 9", 5 Lug, 130mm Bolt Pattern, 60mm Offset
Finish: Silver
Description: Used 5 Spoke OEM Alloy Wheels
Condition: Like-New

(Without Center Cap)
Wheel Part Number: #58862
2010-2015 Audi Q7
Size: 20" x 9", 5 Lug, 130mm Bolt Pattern, 60mm Offset
Finish: Machined
Description: Used 5 Double Spoke Original Alloy Wheel
Condition: Like-New

(Without Center Cap)
Wheel Part Number: #58886A
2010-2015 Audi Q7
Size: 21" x 10", 5 Lug, 130mm Bolt Pattern, 44mm Offset
Finish: Silver
Description: Used 5 Triple Spoke Original Alloy Rims
Condition: Like-New

(Without Center Cap)
Wheel Part Number: #58926
2010-2015 Audi Q7
Size: 18" x 8", 5 Lug, 130mm Bolt Pattern, 56mm Offset
Finish: Silver
Description: Used 6 Spoke OEM Alloy Rims
Condition: Like-New

(Without Center Cap)
Spare Wheels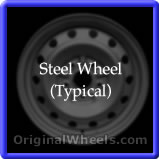 Wheel Part Number: #69842
2007-2015 Audi Q7
Size: 18" x 6.5", 5 Lug, 130mm Bolt Pattern, 53mm Offset
Finish: Painted
Description: Used Factory Original Full-Size 14 Hole Spare Rim
Condition: Like-New


$75 Each
Call for Availability
(800) 896-7467
For Hubcaps & Center Caps please visit the "Hubcaps" link at the top of this page
Hubcaps.com (800) 826-5880
OriginalWheels.com
Phone Hours: Monday-Friday 8:00 am to 5:00 pm (Pacific Time)
5611 Kimball Court Suite B, Chino California 91710 (800) 896-7467 / (909) 606-0555
FAQ
|
Winter Rims
|
Articles
|
Free Advice
|
Privacy Policy
|
Sitemap