Like-New Factory 2011 Audi S5 Wheels - Used OEM Rims
We assure that every Wheel sold is an Original Factory that will arrive to your doorstep in Immaculate condition unless otherwise stated.
Look through the selection of OEM 2011 Audi S5 Rims by checking out our photos below.
Each of the images below will include details needed for you to match your Stock 2011 Audi S5 Wheels exactly to what you need.
Some of the details included below are whether the Audi Wheels are Aluminum Alloy, or Steel and if they are finished in Chrome, Silver or Machined.
Feel free to call us if you would like to order online, or need more information with the Factory Original 2011 Audi S5 Wheels you're looking for.
Find the size of your Audi S5 Wheels by looking on the side wall of your tire. - Example = P235/75R15 is a 15" Rim.
Alloy Wheels
Wheel Part Number: #58825
2010-2017 Audi S5
Size: 18" x 8.5", 5 Lug, 112mm Bolt Pattern, 29mm Offset
Finish: Hyper Silver
Description: Used 5 Spoke Original Alloy Rim
Condition: Like-New

(Without Center Cap)
Wheel Part Number: #58827
2008-2017 Audi S5
Size: 19" x 8.5", 5 Lug, 112mm Bolt Pattern, 32mm Offset
Finish: Hyper Silver
Description: Used 5 Spoke Factory Original Alloy Wheel
Condition: Like-New

(Without Center Cap)
Wheel Part Number: #58828
2008-2017 Audi S5
Size: 19" x 8.5", 5 Lug, 112mm Bolt Pattern, 32mm Offset
Finish: Silver
Description: Used 5 Double Spoke OEM Alloy Wheels
Condition: Like-New

(Without Center Cap)
Wheel Part Number: #58841
2010-2017 Audi S5
Size: 18" x 8", 5 Lug, 112mm Bolt Pattern, 31mm Offset
Finish: Silver
Description: Used 5 Spoke Original Alloy Wheel
Condition: Like-New

(Without Center Cap)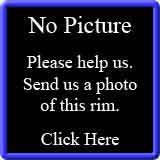 Wheel Part Number: #58842
2008-2012 Audi S5
Size: 19" x 8.5", 5 Lug, 112mm Bolt Pattern, 32mm Offset
Finish: Painted
Description: Used 10 Spoke Original Alloy Rim
Condition: Like-New

(Without Center Cap)
Wheel Part Number: #58843
2008-2012 Audi S5
Size: 19" x 9", 5 Lug, 112mm Bolt Pattern, 33mm Offset
Finish: Silver
Description: Used 5 Triple Spoke Factory Alloy Rims
Condition: Like-New

(Without Center Cap)
Wheel Part Number: #58844
2008-2017 Audi S5
Size: 19" x 9", 5 Lug, 112mm Bolt Pattern, 33mm Offset
Finish: Silver with Machined Lip
Description: Used 20 Spoke Factory Original Alloy Wheels
Condition: Like-New

(Without Center Cap)
Wheel Part Number: #58845
2008-2017 Audi S5
Size: 20" x 9", 5 Lug, 112mm Bolt Pattern, 29mm Offset
Finish: Silver
Description: Used 7 Double Spoke Factory Alloy Wheel
Condition: Like-New

(Without Center Cap)
Wheel Part Number: #58861
2010-2017 Audi S5
Size: 18" x 8.5", 5 Lug, 112mm Bolt Pattern, 29mm Offset
Finish: Silver
Description: Used 15 Spoke Factory Alloy Rims
Condition: Like-New

(Without Center Cap)
For Hubcaps & Center Caps please visit the "Hubcaps" link at the top of this page
Hubcaps.com (800) 826-5880
OriginalWheels.com
Phone Hours: Monday-Friday 8:00 am to 5:00 pm (Pacific Time)
5611 Kimball Court Suite B, Chino California 91710 (800) 896-7467 / (909) 606-0555
FAQ
|
Winter Rims
|
Articles
|
Free Advice
|
Privacy Policy
|
Sitemap