Like-New Factory 2005 Audi TT Wheels - Used OEM Rims
Customer satisfaction is very important to us. That is why we Guarantee that every sold is an Original Factory that will arrive to your doorstep in Immaculate condition.
Images have been added below that depict the different options of OEM 2005 Audi TT Rims available for the vehicle.
Look through the photos to help you find exactly what you need when it comes to your Stock 2005 Audi TT Wheels.
Important details, like the type and finish, have been placed in the photos to make your shopping easy.
Feel free to give us a call if you need any further information on the Factory Original 2005 Audi TT Wheels you're looking for.
Make sure to have the size of your Audi TT Wheels you will need handy. Just look on the side wall of your tire for dimensions. - Example = P235/75R15 is a 15" Rim.
Alloy Wheels
Wheel Part Number: #58726
2000-2006 Audi TT
Size: 17" x 7.5", 5 Lug, 100mm Bolt Pattern, 32mm Offset
Finish: Polished
Description: Used 5 Spoke Original Alloy Wheels
Condition: Like-New

(Without Center Cap)
Wheel Part Number: #58756
2002-2006 Audi TT
Size: 18" x 8", 5 Lug, 100mm Bolt Pattern
Finish: Hyper Silver
Description: Used 9 Spoke Original Alloy Rim
Condition: Like-New

(Without Center Cap)
Wheel Part Number: #58761
2003-2006 Audi TT
Size: 16" x 7", 5 Lug, 100mm Bolt Pattern
Finish: Silver
Description: Used 7 Spoke Factory Original Alloy Wheel
Condition: Like-New

(Without Center Cap)
Wheel Part Number: #58762
2003-2006 Audi TT
Size: 17" x 7.5", 5 Lug, 100mm Bolt Pattern, 32mm Offset
Finish: Silver
Description: Used 6 Spoke Factory Alloy Rims
Condition: Like-New

(Without Center Cap)
Wheel Part Number: #58763
2003-2006 Audi TT
Size: 18" x 7.5", 5 Lug, 100mm Bolt Pattern
Finish: Silver
Description: Used 7 Spoke OEM Alloy Rims
Condition: Like-New

(Without Center Cap)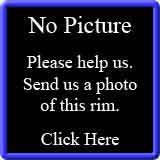 Wheel Part Number: #58793
2004-2006 Audi TT (Note: Winter Use Wheel)
Size: 17" x 6", 5 Lug, 100mm Bolt Pattern
Finish: Painted
Description: Used 7 Spoke Original Alloy Wheel
Condition: Like-New

(Without Center Cap)
Steel Wheels
Wheel Part Number: #58736
2000-2006 Audi TT
Size: 16" x 6", 5 Lug, 100mm Bolt Pattern, 31mm Offset
Finish: Painted
Description: Used 16 Hole Factory Original Steel Wheels
Condition: Like-New


For Hubcaps & Center Caps please visit the "Hubcaps" link at the top of this page
Hubcaps.com (800) 826-5880
OriginalWheels.com
Phone Hours: Monday-Friday 8:00 am to 5:00 pm (Pacific Time)
5611 Kimball Court Suite B, Chino California 91710 (800) 896-7467 / (909) 606-0555
FAQ
|
Winter Rims
|
Articles
|
Free Advice
|
Privacy Policy
|
Sitemap