Like-New Factory 2021 BMW 740i Wheels - Used OEM Rims
We Guarantee that every wheel is an Original Factory that will arrive to your location in Immaculate condition.
Depicted below are photos displaying the different options of OEM 2021 BMW 740i Rims available for the vehicle.
BMW Wheels are either Aluminum Alloy, or Steel and can be finished in Chrome, Silver or Machined.
Get exactly what you're looking for by using the details needed for you to match your Stock 2021 BMW 740i Wheels in the photos below.
A Toll Free call to us can help you with any further inquiries you may have about the Factory Original 2021 BMW 740i Wheels you're looking for.
You will be able to locate the size of the BMW 740i Wheels you will need by looking on the side wall of your tire. - Example = P235/75R15 is a 15" Rim.
Alloy Wheels
Wheel Part Number: OW86282 FRONT
2016-2022 BMW 740i
Size: 20" x 8.5", 5 Lug, 112mm Bolt Pattern, 25mm Offset
Finish: Polished and Silver
OE: 36117850583
Description: Used Front 10 Spoke OEM Alloy Wheels
Condition: Like-New


Wheel Part Number: OW86286 REAR
2016-2022 BMW 740i
Size: 20" x 10", 5 Lug, 112mm Bolt Pattern, 41mm Offset
Finish: Polished and Silver
OE: 36117850584
Description: Used Rear 10 Spoke Original Alloy Wheel
Condition: Like-New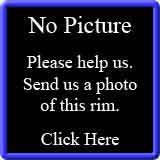 Wheel Part Number: OW86519 FRONT
2020-2022 BMW 740i
Size: 20" x 8.5", 5 Lug, 112mm Bolt Pattern, 25mm Offset
Finish: N/A
OE: N/A
Description: Used 20 Spoke OEM Alloy Wheel
Condition: Like-New



Call for Pricing and Availability
(800) 896-7467 (Without Center Cap)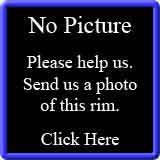 Wheel Part Number: OW86520 REAR
2020-2022 BMW 740i
Size: 20" x 10", 5 Lug, 112mm Bolt Pattern, 41mm Offset
Finish: N/A
OE: N/A
Description: Used 20 Spoke OEM Alloy Wheel
Condition: Like-New



Call for Pricing and Availability
(800) 896-7467 (Without Center Cap)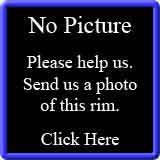 Wheel Part Number: OW96934 FRONT
2021 BMW 740i
Size: 20" x 8.5", 5 Lug, 112mm Bolt Pattern, 25mm Offset
Finish: Black
OE: 36118090096, 36118745914
Description: Used 15 Spoke Original Alloy Wheel
Condition: Like-New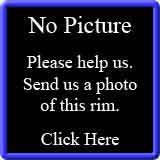 Wheel Part Number: OW96935 REAR
2021 BMW 740i
Size: 20" x 10", 5 Lug, 112mm Bolt Pattern, 41mm Offset
Finish: Black
OE: 36118090097, 36118745915
Description: Used 15 Spoke Original Alloy Wheel
Condition: Like-New


Spare Wheels
Wheel Part Number: OW86308
2017-2021 BMW 740i
Size: 18" x 4", 5 Lug, 112mm Bolt Pattern
Finish: Painted
OE: 36116863416
Description: Used 5 Spoke Original Spare Alloy Wheel
Condition: Like-New



$145 Each
Call For Availability
(800) 896-7467
For Hubcaps & Center Caps please visit the "Hubcaps" link at the top of this page
Hubcaps.com (800) 826-5880
OriginalWheels.com
Phone Hours: Monday-Friday 8:00 am to 5:00 pm (Pacific Time)
325 W Main St. Ontario, California 91762 (800) 896-7467 / (909) 606-0555
Our Blog
|
Winter Rims
|
Articles
|
Free Advice
|
Privacy Policy
|
Sitemap