Like-New Factory 2018 BMW Alpina B7 Wheels - Used OEM Rims
Wheels are Guaranteed OEM and to arrive in Immaculate condition at your doorstep.
A variety of OEM 2018 BMW Alpina B7 Rims are available for the vehicle and can be seen in our photos below.
Specifically stated in every image is whether the BMW Wheels are Aluminum Alloy, or Steel and if they are finished in Chrome, Silver or Machined.
Read over the details that are also included in the pictures, that way you can easily match your Stock 2018 BMW Alpina B7 Wheels exactly to what you need.
One of our representatives will be happy to assist you with the Factory Original 2018 BMW Alpina B7 Wheels you're looking for, just call us Toll Free.
You will need the size of your BMW Alpina B7 Wheels. Look for the measurements on the side wall of your tire. - Example = P235/75R15 is a 15" Rim.
Alloy Wheels
Wheel Part Number: OW86320
2017-2019 BMW Alpina B7
Size: 20" x 8.5", 5 Lug, 120mm Bolt Pattern, 25mm Offset
Finish: Silver
OE: 36107992582
Description: Used 20 Spoke Factory Alloy Wheels
Condition: Like-New


Wheel Part Number: OW86321
2017-2019 BMW Alpina B7
Size: 20" x 10", 5 Lug, 120mm Bolt Pattern, 41mm Offset
Finish: Silver
OE: 36107992584
Description: Used 20 Spoke Original Alloy Rim
Condition: Like-New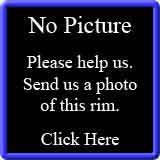 Wheel Part Number: OW86383
2017-2019 BMW Alpina B7
Size: 21" x 8.5", 5 Lug, 120mm Bolt Pattern, 25mm Offset
Finish: Machined and Silver
OE: 36107991470
Description: Used 20 Spoke OE Alloy Wheel
Condition: Like-New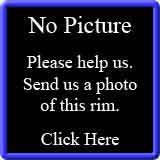 Wheel Part Number: OW86384
2017-2019 BMW Alpina B7
Size: 21" x 10", 5 Lug, 120mm Bolt Pattern, 41mm Offset
Finish: Machined and Silver
OE: 36107991472
Description: Used 20 Spoke Stock Alloy Wheel
Condition: Like-New


For Hubcaps & Center Caps please visit the "Hubcaps" link at the top of this page
Hubcaps.com (800) 826-5880
OriginalWheels.com
Phone Hours: Monday-Friday 8:00 am to 5:00 pm (Pacific Time)
325 W Main St. Ontario, California 91762 (800) 896-7467 / (909) 606-0555
Our Blog
|
Winter Rims
|
Articles
|
Free Advice
|
Privacy Policy
|
Sitemap