Like-New Factory 2014 Buick Regal Wheels - Used OEM Rims
Unless we state otherwise, all Wheels are Factory Original and will arrive to your location in like-new condition.
Below are photos displaying the various selection of OEM 2014 Buick Regal Rims available for the vehicle.
Whether the Buick Wheels are Aluminum Alloy, or Steel and if they are finished in Chrome, Silver or Machined, we make sure to list the differences in every image.
Information about the Stock 2014 Buick Regal Wheels can be seen in every picture, that way you can easily match your rims to what you need.
By calling us Toll Free you can place an order or have any questions about the Factory Original 2014 Buick Regal Wheels you're looking for answered.
Determining the size of your Buick Regal Wheels you will need should be easy! Just look on the side wall of your tire for the dimensions. - Example = P235/75R15 is a 15" Rim.
Alloy Wheels
Wheel Part Number: OW4095
2011-2017 Buick Regal
Size: 18" x 8", 5 Lug, 120mm Bolt Pattern, 42mm Offset
Finish: Chrome
OE: 09598631
Description: Used 7 Convex Spokes Factory OEM Alloy Wheel
Condition: Like-New


Wheel Part Number: OW4108A
2012-2017 Buick Regal
Size: 19" x 8.5", 5 Lug, 120mm Bolt Pattern
Finish: Machined and Silver
OE: 13258241
Description: Used 5 Split Spoke Original Alloy Wheels
Condition: Like-New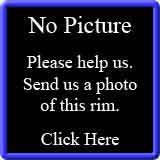 Wheel Part Number: OW4108B
2012-2017 Buick Regal
Size: 19" x 8.5", 5 Lug, 120mm Bolt Pattern
Finish: Silver
OE: 13258241
Description: Used 5 Split Spoke Factory Alloy Wheel
Condition: Like-New


Wheel Part Number: OW4109
2012-2017 Buick Regal
Size: 20" x 8.5", 5 Lug, 120mm Bolt Pattern
Finish: Polished
OE: 22792222
Description: Used 5 Split Spoke Factory Alloy Wheel
Condition: Like-New


Wheel Part Number: OW4119
2014-2017 Buick Regal
Size: 18" x 8", 5 Lug, 120mm Bolt Pattern
Finish: Silver
OE: 13365096
Description: Used 5 Split Spoke Original Alloy Rim
Condition: Like-New


Wheel Part Number: OW4120
2014-2017 Buick Regal
Size: 17" x 7", 5 Lug, 120mm Bolt Pattern
Finish: Silver
OE: 13351762
Description: Used 7 Spoke OEM Alloy Wheel
Condition: Like-New


Spare Wheels
Wheel Part Number: OW8089
2011-2017 Buick Regal
Size: 17" x 4", 5 Lug, 120mm Bolt Pattern
Finish: Black
OE: 13235015
Description: Used Original Compact Spare Wheel
Condition: Like-New




$95 Each
Call For Availability
(800) 896-7467
For Hubcaps & Center Caps please visit the "Hubcaps" link at the top of this page
Hubcaps.com (800) 826-5880
OriginalWheels.com
Phone Hours: Monday-Friday 8:00 am to 5:00 pm (Pacific Time)
325 W Main St. Ontario, California 91762 (800) 896-7467 / (909) 606-0555
Our Blog
|
Winter Rims
|
Articles
|
Free Advice
|
Privacy Policy
|
Sitemap