Like-New Factory 1982 Chevrolet Camaro Wheels - Used OEM Rims
We've Guaranteed every one of our wheels to be Factory Original and in like-new condition unless we have stated otherwise.
Below are photos displaying the selection of OEM 1982 Chevrolet Camaro Rims available for the vehicle.
We specifically state in every image if the Chevrolet Wheels are Aluminum Alloy, or Steel and if they are finished in Chrome, Silver or Machined.
Use the details in the pictures to match your Stock 1982 Chevrolet Camaro Wheels exactly to what you need.
Get assistance from one our representatives for the Factory Original 1982 Chevrolet Camaro Wheels you're looking for by calling us Toll Free.
Look on the side wall of your tire to determine the size of your Chevrolet Camaro Wheels you will need. - Example = P235/75R15 is a 15" Rim.
Alloy Wheels
Wheel Part Number: #1274
1982-1988 Chevrolet Camaro
Size: 14" x 7", 5 Lug, 4.75" Bolt Pattern
Finish: Available in Several Colors
Description: Used 15 Spoke Original Wheel
Condition: Like-New

(Without Center Cap)

$190 Each
Call To Order
(800) 896-7467
Wheel Part Number: #1276
1982-1987 Chevrolet Camaro
Size: 15" x 7", 5 Lug, 4.75" Bolt Pattern
Finish: Available in Several Colors
Description: Used 5 Spoke Factory Alloy Rims
Condition: Like-New

(Without Center Cap)

$180 Each
Call To Order
(800) 896-7467
Steel Wheels
Wheel Part Number: #1204A
1982-1985 Chevrolet Camaro
Size: 14" x 6", 5 Lug, 4.75" Bolt Pattern
Finish: Black
Description: Used 4 Hole Factory Steel Rim
Condition: Like-New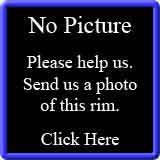 Wheel Part Number: #1204B
1982-1985 Chevrolet Camaro
Size: 14" x 6", 5 Lug, 4.75" Bolt Pattern
Finish: Silver
Description: Used 4 Hole Factory Steel Rim
Condition: Like-New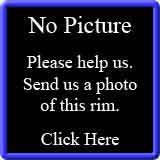 Wheel Part Number: #1275
1982-1985 Chevrolet Camaro
Size: 14" x 7", 5 Lug, 4.75" Bolt Pattern
Finish: Painted
Description: Used 5 Spoke Original Styled Steel Wheel
Condition: Like-New

(Without Center Cap)
$90 Each
Call To Order
(800) 896-7467
For Hubcaps & Center Caps please visit the "Hubcaps" link at the top of this page
Hubcaps.com (800) 826-5880
OriginalWheels.com
Phone Hours: Monday-Friday 8:00 am to 5:00 pm (Pacific Time)
5611 Kimball Court Suite B, Chino California 91710 (800) 896-7467 / (909) 606-0555
FAQ
|
Winter Rims
|
Articles
|
Free Advice
|
Privacy Policy
|
Sitemap