Like-New Factory 2007 Chevrolet Cobalt Wheels - Used OEM Rims
Unless we state otherwise, we Guarantee every wheel will be an Original Factory that will arrive to your location in like-new condition.
See what's available for the OEM 2007 Chevrolet Cobalt Rims by checking out our photos below.
The Stock 2007 Chevrolet Cobalt Wheels type and finish are specifically listed in every image below, along with further details that will help you find exactly what you need.
If you happen to have any questions about the Factory Original 2007 Chevrolet Cobalt Wheels you're looking for, just call us Toll Free.
To determine the size of your Chevrolet Cobalt Wheels you will need just look on the side wall of your tire. - Example = P235/75R15 is a 15" Rim.
Alloy Wheels
Wheel Part Number: OW5215A
2006-2010 Chevrolet Cobalt
Size: 17" x 7", 5 Lug, 110mm Bolt Pattern
Finish: Polished with Silver Pockets
Description: Used 5 Spoke Original Alloy Wheels
Condition: Like-New

(Without Center Cap)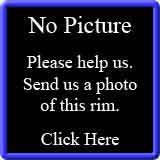 Wheel Part Number: OW5215B
2006-2010 Chevrolet Cobalt
Size: 17" x 7", 5 Lug, 110mm Bolt Pattern
Finish: Polished
Description: Used 5 Spoke Original Alloy Rims
Condition: Like-New

(Without Center Cap)

Wheel Part Number: OW5216
2005-2007 Chevrolet Cobalt
Size: 18" x 7", 5 Lug, 110mm Bolt Pattern
Finish: Hyper Silver
Description: Used 5 Spoke Factory Alloy Rim
Condition: Like-New

(Without Center Cap)

Wheel Part Number: OW5246
2005-2007 Chevrolet Cobalt
Size: 15" x 6", 4 Lug, 100mm Bolt Pattern
Finish: Silver
Description: Used 5 Split Spoke OEM Alloy Rim
Condition: Like-New

(Without Center Cap)

Wheel Part Number: OW5269
2007-2010 Chevrolet Cobalt
Size: 16" x 6", 5 Lug, 110mm Bolt Pattern
Finish: Machined with Silver Painted Pockets
Description: Used 5 Spoke Factory Alloy Wheel
Condition: Like-New

(Without Center Cap)

Wheel Part Number: OW5270
2006-2007 Chevrolet Cobalt
Size: 18" x 7", 5 Lug, 110mm Bolt Pattern
Finish: Polished
Description: Used 5 Spoke Original Alloy Rims
Condition: Like-New

(Without Center Cap)

Wheel Part Number: OW5287
2006-2009 Chevrolet Cobalt
Size: 16" x 6", 4 Lug, 100mm Bolt Pattern
Finish: Chrome
Description: Used 6 Double Spoke Factory Alloy Wheels
Condition: Like-New

(Without Center Cap)

Wheel Part Number: OW5354
2007-2009 Chevrolet Cobalt
Size: 17" x 6.5", 5 Lug, 110mm Bolt Pattern
Finish: Chrome
Description: Used 5 Double Spoke Original Alloy Wheel
Condition: Like-New

(Without Center Cap)

Wheel Part Number: OW6622
2006-2008 Chevrolet Cobalt
Size: 18" x 7", 5 Lug, 110mm Bolt Pattern
Finish: Polished
Description: Used 5 Spoke OEM Alloy Rim
Condition: Like-New

(Without Center Cap)

Steel Wheels
Wheel Part Number: OW8021A (AKA: OW8087A, OW8104)
2007-2008 Chevrolet Cobalt (Note: Heavy Duty)
Size: 16" x 6.5", 5 Lug, 110mm Bolt Pattern
Finish: Painted
Description: Used 5 Spoke Original Styled Steel Wheel
Condition: Like-New

(Without Center Cap)
Wheel Part Number: OW8077
2005-2010 Chevrolet Cobalt
Size: 15" x 6", 4 Lug, 100mm Bolt Pattern
Finish: Painted
Description: Used 18 Hole Factory Steel Rim
Condition: Like-New



Spare Wheels
Wheel Part Number: OW5244
2005-2010 Chevrolet Cobalt
Size: 16" x 4", 5 Lug, 110mm Bolt Pattern
Finish: Black
OE/ Style: 09594072
Description: Used Original 18 Hole Spare Steel Wheel
Condition: Like-New



$90 Each
Call For Availability
(800) 896-7467
For Hubcaps & Center Caps please visit the "Hubcaps" link at the top of this page
Hubcaps.com (800) 826-5880
OriginalWheels.com
Phone Hours: Monday-Friday 8:00 am to 5:00 pm (Pacific Time)
325 W Main St. Ontario, California 91762 (800) 896-7467 / (909) 606-0555
Our Blog
|
Winter Rims
|
Articles
|
Free Advice
|
Privacy Policy
|
Sitemap