Like-New Factory 2008 Chevrolet HHR Wheels - Used OEM Rims
We provide Factory Original Wheels that will be delivered to your doorstep in like-new condition, Guaranteed.
We've displayed the various selection of OEM 2008 Chevrolet HHR Rims available for the vehicle in photos below.
Every image will list if the Chevrolet Wheels are Aluminum Alloy, or Steel and if they- are finished in Chrome, Silver or Machined.
Use the details in the pictures we have proided to match your Stock 2008 Chevrolet HHR Wheels exactly to what you need.
We would be happy to assist you with any questions you may have about the Factory Original 2008 Chevrolet HHR Wheels you're looking for, just call us Toll Free.
Please see the side wall of your tire to determine the size of your Chevrolet HHR Wheels you will need. - Example = P235/75R15 is a 15" Rim.
Alloy Wheels
Wheel Part Number: OW5248
2006-2010 Chevrolet HHR
Size: 17" x 6.5", 5 Lug, 110mm Bolt Pattern
Finish: Silver
Description: Used 5 Spoke Original Alloy Rim
Condition: Like-New

(Without Center Cap)
Wheel Part Number: OW5249
2006-2008 Chevrolet HHR
Size: 17" x 6.5", 5 Lug, 110mm Bolt Pattern
Finish: Polished
Description: Used 5 Spoke OEM Alloy Wheels
Condition: Like-New

(Without Center Cap)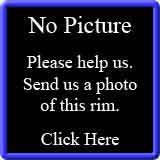 Wheel Part Number: OW5290
2006-2009 Chevrolet HHR
Size: 16" x 6.5", 5 Lug, 110mm Bolt Pattern
Finish: Chrome
Description: Used 5 Spoke Factory Alloy Rims
Condition: Like-New

(Without Center Cap)
Wheel Part Number: OW5336A
2008-2010 Chevrolet HHR
Size: 18" x 7.5", 5 Lug, 110mm Bolt Pattern
Finish: Polished
Description: Used 5 Twin Spoke OEM Alloy Rim
Condition: Like-New

(Without Center Cap)
Wheel Part Number: OW5336B
2008-2010 Chevrolet HHR
Size: 18" x 7.5", 5 Lug, 110mm Bolt Pattern
Finish: Polished and Charcoal
Description: Used 5 Double Spoke Stock Alloy Rim
Condition: Like-New

(Without Center Cap)
Wheel Part Number: OW5354
2006-2011 Chevrolet HHR
Size: 17" x 6.5", 5 Lug, 110mm Bolt Pattern
Finish: Chrome
Description: Used 5 Double Spoke Original Alloy Wheel
Condition: Like-New

(Without Center Cap)
Wheel Part Number: OW6607
2007-2011 Chevrolet HHR
Size: 17" x 7", 5 Lug, 110mm Bolt Pattern
Finish: Polished
Description: Used 5 Twin Spoke Factory Alloy Wheels
Condition: Like-New

(Without Center Cap)
Wheel Part Number: OW6622
2007-2011 Chevrolet HHR
Size: 18" x 7", 5 Lug, 110mm Bolt Pattern
Finish: Polished
Description: Used 5 Spoke Original Alloy Rims
Condition: Like-New

(Without Center Cap)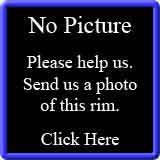 Wheel Part Number: OW6642
2007-2011 Chevrolet HHR
Size: 17" x 7", 5 Lug, 110mm Bolt Pattern
Finish: Chrome
Description: Used 5 Spoke OEM Alloy Wheel
Condition: Like-New

(Without Center Cap)
Steel Wheels
Wheel Part Number: OW8021A (AKA: #8087A, #8104)
2007-2009 Chevrolet HHR (Note: Heavy Duty)
Size: 16" x 6.5", 5 Lug, 110mm Bolt Pattern
Finish: Painted
Description: Used 5 Spoke Factory Styled Steel Wheel
Condition: Like-New

(Without Center Cap)
Wheel Part Number: OW8021B (AKA: #8087B, #8104)
2007-2011 Chevrolet HHR (Note: Standard Duty)
Size: 16" x 6.5", 5 Lug, 110mm Bolt Pattern
Finish: Painted
Description: Used 5 Spoke Original Styled Steel Rims
Condition: Like-New

(Without Center Cap)
Wheel Part Number: OW8055
2006-2011 Chevrolet HHR
Size: 16" x 6.5", 5 Lug, 110mm Bolt Pattern
Finish: Painted
Description: Used 18 Hole Factory Steel Wheel
Condition: Like-New


For Hubcaps & Center Caps please visit the "Hubcaps" link at the top of this page
Hubcaps.com (800) 826-5880
OriginalWheels.com
Phone Hours: Monday-Friday 8:00 am to 5:00 pm (Pacific Time)
325 W Main St. Ontario, California 91762 (800) 896-7467 / (909) 606-0555
FAQ
|
Winter Rims
|
Articles
|
Free Advice
|
Privacy Policy
|
Sitemap