Like-New Factory 2000 Buick Park Avenue Wheels - Used OEM Rims
Our Rims are Guaranteed to be Factory Original and in like-new condition.
Use our photos which we've provided below to view the selection of OEM 2000 Buick Park Avenue Rims available for the vehicle.
Read through the information in every image to learn whether the Buick Wheels are Aluminum Alloy, or Steel and if they are finished in Chrome, Silver or Machined.
The details needed for you to match your Stock 2000 Buick Park Avenue Wheels exactly to what you need are in every picture.
Please feel free to call us anytime between Monday-Friday 8:00am-5:00pm if you need any further assistance with the Factory Original 2000 Buick Park Avenue Wheels you're looking for.
Thesize of your Buick Park Avenue Wheels you will need is important. Look on the side wall of your tire for the dimensions if you do not have them already. - Example = P235/75R15 is a 15" Rim.
Alloy Wheels
Wheel Part Number: OW4020
1997-2000 Buick Park Avenue
Size: 16" x 6.5", 5 Lug, 115mm Bolt Pattern
Finish: Chrome
OE: 12365457
Description: Used 7 Spoke Factory Chrome Wheel
Condition: Like-New


Wheel Part Number: OW4022A
1997-2000 Buick Park Avenue
Size: 16" x 6.5", 5 Lug, 115mm Bolt Pattern
Finish: Silver
OE: 12365445
Description: Used 12 Spoke Factory Alloy Rim
Condition: Like-New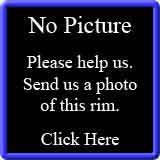 Wheel Part Number: OW4022B
1997-2000 Buick Park Avenue
Size: 16" x 6.5", 5 Lug, 115mm Bolt Pattern
Finish: Silver with Machined Lip
OE: 12365445
Description: Used 12 Spoke Factory Alloy Rim
Condition: Like-New


Wheel Part Number: OW4035
2000-2003 Buick Park Avenue
Size: 16" x 6.5", 5 Lug, 115mm Bolt Pattern
Finish: Silver
OE: 09593514
Description: Used 8 Spoke OEM Alloy Rim
Condition: Like-New


Wheel Part Number: OW4036
2000-2004 Buick Park Avenue
Size: 16" x 6.5", 5 Lug, 115mm Bolt Pattern
Finish: Chrome
OE: 09593582
Description: Used 9 Spoke Original Alloy Wheels
Condition: Like-New


Wheel Part Number: OW4037
2000-2002 Buick Park Avenue
Size: 16" x 6.5", 5 Lug, 115mm Bolt Pattern
Finish: Silver
OE: 09593516
Description: Used 9 Spoke Factory Alloy Rims
Condition: Like-New


For Hubcaps & Center Caps please visit the "Hubcaps" link at the top of this page
Hubcaps.com (800) 826-5880
OriginalWheels.com
Phone Hours: Monday-Friday 8:00 am to 5:00 pm (Pacific Time)
325 W Main St. Ontario, California 91762 (800) 896-7467 / (909) 606-0555
Our Blog
|
Winter Rims
|
Articles
|
Free Advice
|
Privacy Policy
|
Sitemap